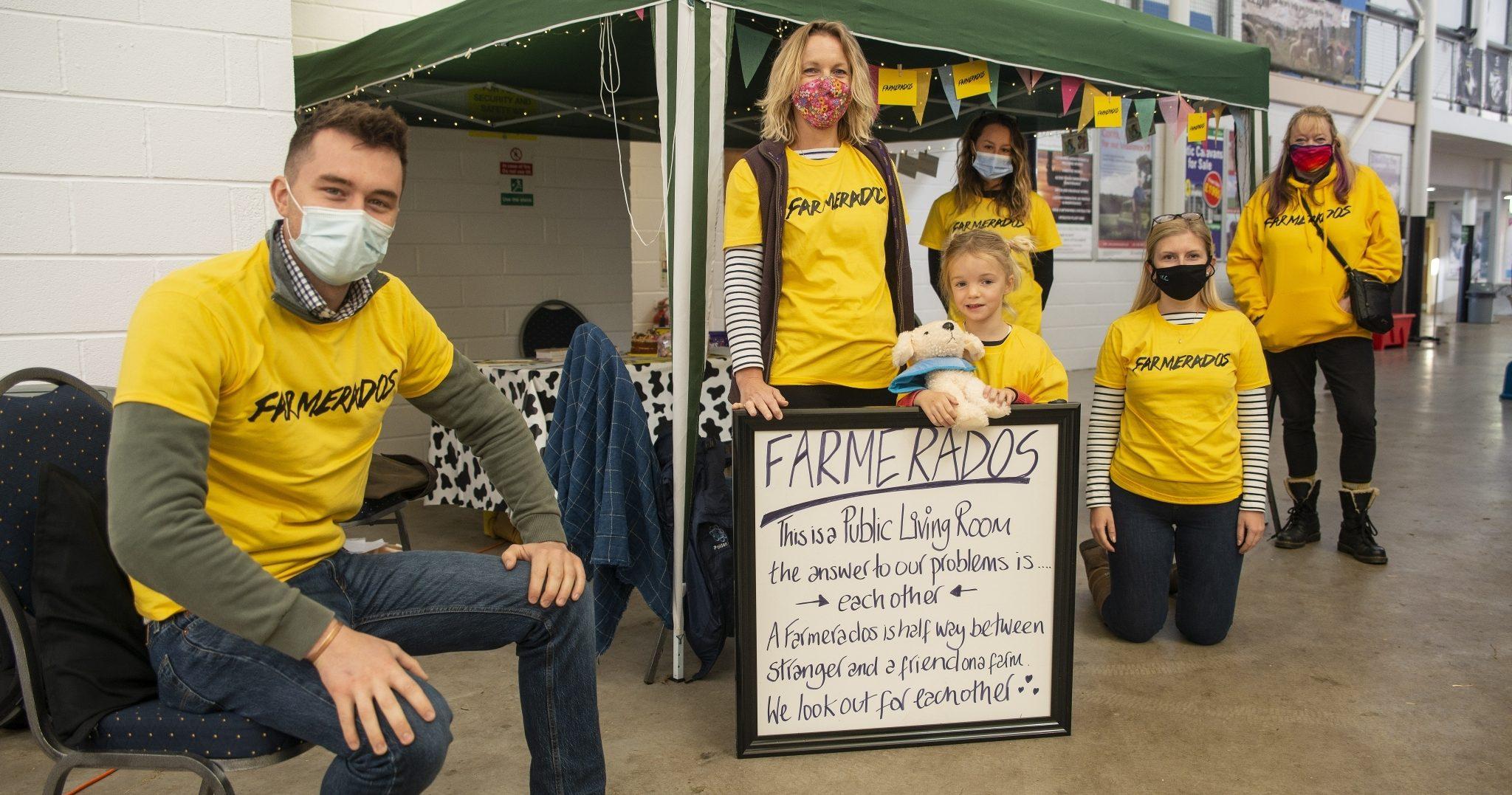 Perfect Start for Project Farmerados
Somerset Young Farmers with the help of mental health professional Becky Wright of New Leaf Life Design tried something a little different at J24's Sedgemoor Market on Saturday 10th October. They created a Pop-up Public Living Room. Calling themselves the Farmerados, a space was transformed ready to welcome anyone and everyone for a catch-up and a chat.

The Farmerados are a group of volunteers based on the principles of the Camerados global movement, who believe that the best way through tough times is to look out for each other.
Having recently completed Mental Health First Aid training with New Leaf, 15 Somerset Young Farmers became Mental Health First Aiders, and decided they wanted to show support and do some good within their farming community. It is well known mental health issues affect this community more than others due to the often isolated working conditions amongst other factors. The Young Farmers wanted to do something positive.
A Farmerado is halfway between being a stranger and a friend on the farm. Becky Wright from New Leaf Life Design said: "We set up the first Farmerados Public Pop-up Living Room at J24. The space is supportive, somewhere you can come alongside each other, no fixing, no agenda, relax, chat and look out for each other.
"When we go through hard times we often forget the two most essential things: Friends and Purpose. You get both when you look out for someone - a connection and a real sense of purpose, and you get away from your own problems for a bit too."
Passers-by were welcomed to just have a chat and a piece of some fabulous cake. Rebecca Horsington, the County Organiser of Somerset Young Farmers, said about the weekend's event: "We had a brilliant start to the Farmerados project. Thanks to all of the young farmer volunteers who helped and especially Becky Wright, for the inspiration. Every conversation we had was worthwhile and if we can make even a small difference it makes the whole thing worth it."
For more information about the Farmerados project and mental health training, contact Becky Wright at New Leaf Life Design: www.newleaf.uk.com becky@newleaf.uk.com