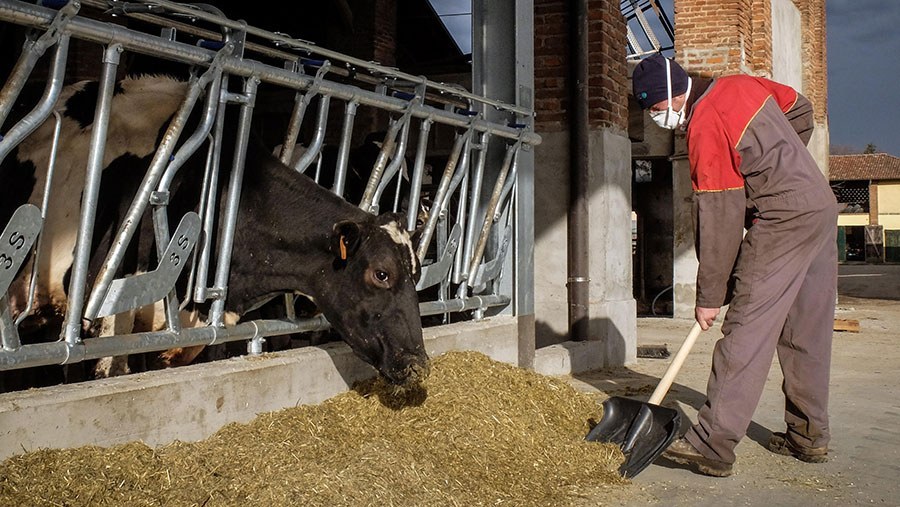 How Somerset Young Farmers are surviving the pandemic
Faced with the Covid-19 pandemic the Federation of Somerset Young Farmers Clubs has had to adapt very quickly.
2020 has quickly become the year of the 'new normal' with phrases like 'lockdown', 'social distancing' and 'stay alert' becoming part of our daily vocabulary. With almost eight hundred members over twenty-three clubs throughout Somerset, the organisation has moved quickly to ensure that the fun is still in young farmers, whilst focussing on the mental wellbeing of its members.
Mental Health is a high priority for the organisation. Funding to provide Mental Health First Aid training for members has been granted by the Somerset Community Foundation. Somerset is one of the first Federations on the country to have trained mental health first aiders amongst its membership. The two-day certified course is being delivered by Becky Wright of New Leaf who said "I'm so excited to be asked to deliver the Mental Health First Aid and mental Health Awareness Training for the Somerset Federation of Young Farmers Clubs. Research revealed that four out of five young farmers (under 40) believe that mental health is the biggest hidden problem facing farmers today. I am delighted that this group are taking the issues seriously and have a huge willingness to support others within the club. This work is a great extension of the release of the Mental Health in Agriculture Z card released in May 2020 to coincide with Mental Health Awareness Week."
As well as this, Bridgwater Agricultural Society has provided further funding for younger members to give them a better general understanding of mental health, something that has become even more vital during this current health crisis. Feelings of loss and isolation are quite common and as a rural organisation, this funding is vital to ensure that a team of members are educated in mental health throughout the county.
As meetings have been cancelled for the time being, online competitions have become part and parcel of the 'new normal' for the Young Farmers during lockdown and beyond. The Young Farmers have been embracing new technologies such as Zoom to keep in touch. Online challenges like joke telling competitions, stockjudging and pet selfies have added to the fun and the sense of belonging for the members. Lots of entries have come in and the aim is to have something for everyone. The success of the competitions is largely down to sponsorship from the likes of Mole Valley Farmers, Wyke Farms, Greenslade Taylor Hunt and Cooper & Tanner for providing prizes for our winning entrants.
County Chairman Tom Pope said, "It has been a challenging but rewarding year so far. Due to Covid-19, our major events and fundraisers have been cancelled which has been a real shame and has put a big hole in our budget. I have been overwhelmed by how well the clubs have adapted and embraced the change and there have been many whacky ideas of things to do over Zoom, from quizzes to treasure hunts! I have enjoyed seeing members get involved in the online county competitions and I hope as the lockdown eases we will be able to get back to doing some of our favourite competitions soon."
As we emerge from the pandemic the hope is to get back to the activities that Young Farmers members know and love, but until then they are making the most of the facilities available to them and most importantly staying safe!