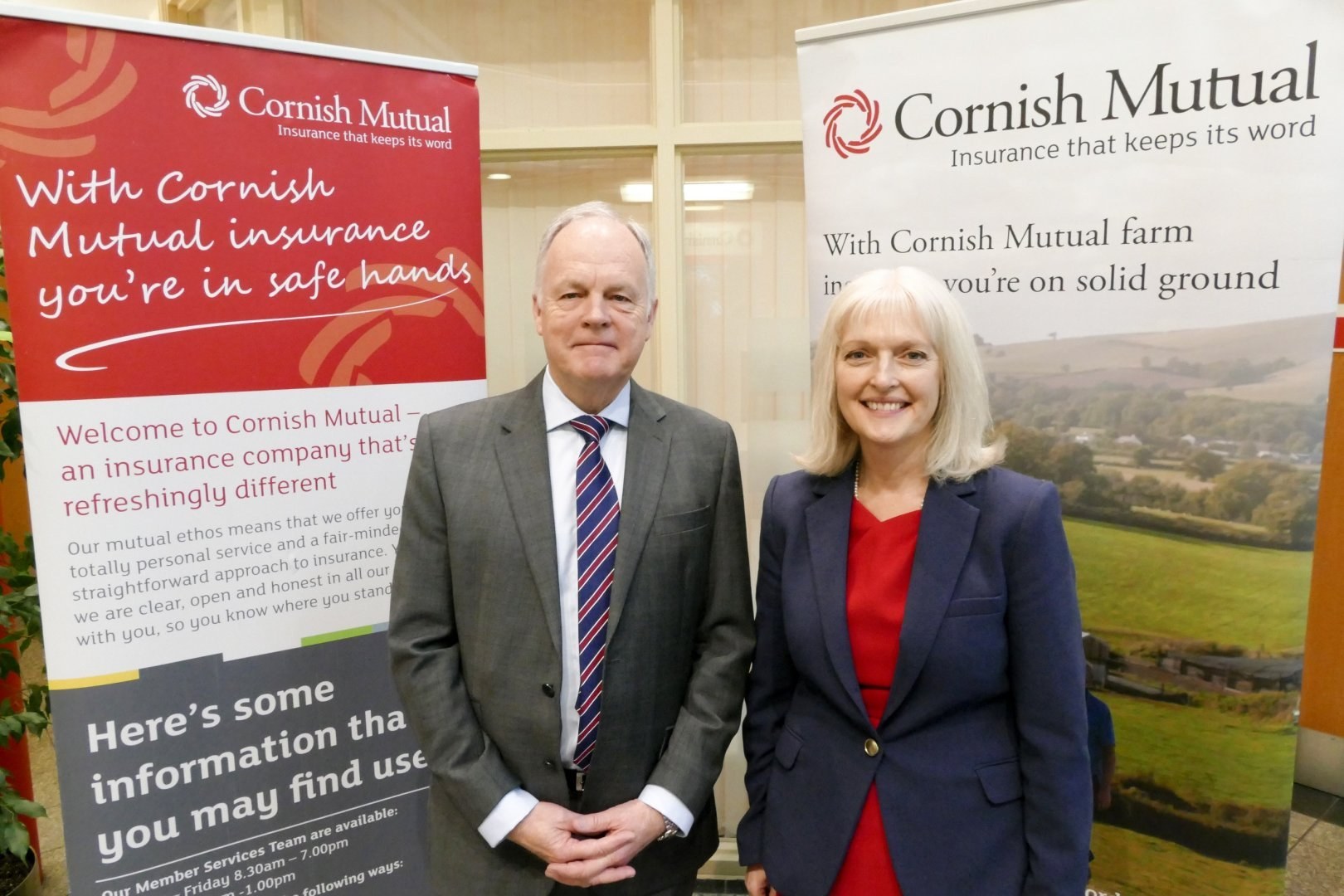 Covid-19 support package for Somerset YFCs
Cornish Mutual is supporting the Somerset Federation of Young Farmers' Clubs through the Covid-19 crisis.
The South West rural insurer has provided a support package, including a financial donation and in-kind support, to help the federation's 23 local clubs to recover from the impact of the pandemic. The crisis has resulted in all of the planned YFC fundraising events being cancelled.

Cornish Mutual has a long history of supporting Young Farmers' Clubs across the South West. This latest donation will help Somerset Federation of Young Farmers' Clubs overhaul its website and grow its membership.
The federation's clubs usually get together regularly for rallies and events. During the Covid-19 crisis, they have been using video conferencing and social media to keep in touch with members and to maintain regular social interaction and support, which is a key part of the Young Farmers ethos.
Cornish Mutual Managing Director, Peter Beaumont, said: "As a mutual insurer that is owned by its Members, we are committed to supporting rural communities across the South West.
"We are very proud to provide the Somerset Federation of Young Farmers' Clubs with ongoing sponsorship. When the pandemic hit, we wanted to do something extra to support them through these challenging times, so we approached them to see how we could help.
"The Young Farmers' Clubs play a vital role in many of our Members' lives. As well as being a key part of the social lives of young people in rural areas, they also offer a range of training opportunities. We are delighted to help ensure they can continue to provide that vital support to the farmers of the future."
Rebecca Horsington, County Organiser for the Somerset Federation of Young Farmers' Clubs said: "We are so grateful to Cornish Mutual for this generous support. This incredible donation will help us to not only keep going but to improve the way we work.
"Cornish Mutual's support gives us the opportunity to modernise and promote the club better, which will help us to attract and reach new members.
"Thank you so much to Cornish Mutual for the support they have given to Somerset Federation of Young Farmers' Clubs over many years."