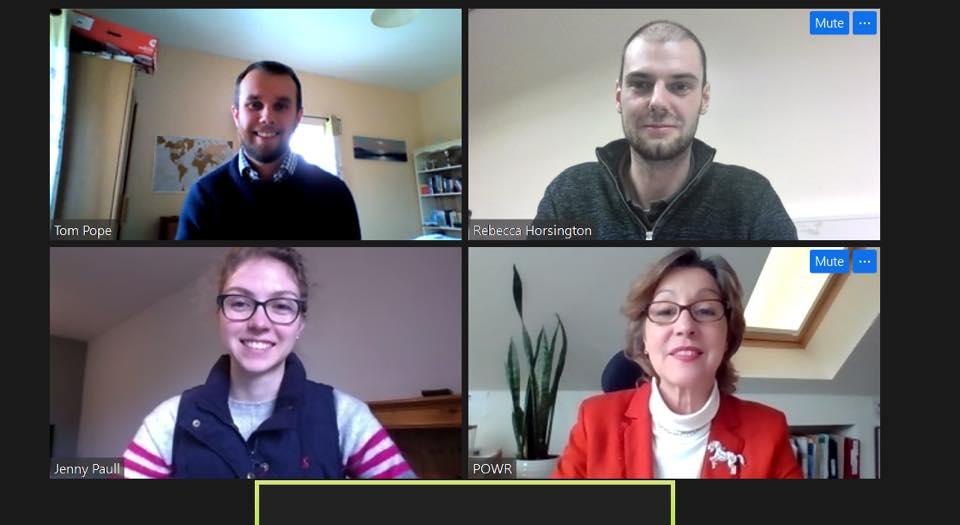 Meeting with Rebecca Pow MP
Somerset Young Farmers had the fantastic opportunity to sit down with Rebecca Pow on Friday 12th February to talk about a range of topics and ask some questions about issues affecting our members in rural areas. County Chairman Ben Goulding, Management Chairman Tom Pope and Sports Chairwoman Jenny Paull discussed at length various subjects including Government Policies and Legislation, Young Farmers through the Pandemic, Educating the Youth of today on Agricultural and Nature and Linking Farmers to local Action Groups and the wider community.

Rebecca Pow, Member of Parliament for Taunton Deane said "It was a pleasure to meet with the Somerset Young Farmers – a club I was an active member of in my youth. I look forward to working with the young farmers futures; helping make the links between the farming community and the wider community to increase understanding of where our food comes from and the importance of developing a sustainable environment for us all".

We thank Rebecca for her time and are looking forward to further discussions and how we as an organisation can get involved with educating members of our local community on rural affairs and agriculture.